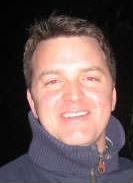 Profile Eunan Mc Kenna, BEng, PGDip CS
Having qualified from Queens University Belfast back in 1997 with a Degree in Mechanical Engineering I then worked with Nortel Networks in Newtownabby for 6 years within R&D, then toured the world for them as a systems engineer and finally spent some time as a systems architect working on next generation optical telecom's.

Always having an interest in working for myself I had in my spare time bought and renovated some properties, then renting them as a long term investment. This lead into an offer to setup a 10,000 sq ft Furniture Retail store off Boucher Crescent in Belfast, i was the Managing Director of this company and grew the business into a £1,000,000 plus turnover within 4 years. At that point i wanted to move on and sold my shares in the business back in September 2007.

For the last year i have been involved in property development and with the downturn in that industry have diversified into property maintenance and development site and an online furniture retail site www.interior-furniture.co.uk i look forward to many years developing both these enterprises into the best local online builder and furniture retail store respectively.
My idea was to have a low cost service advertised through Google with NO OVERHEADS where I could pass all the savings on in our low price and maintain a high quality low cost building service within Belfast and Northern Ireland.

Please feel free to contact us to discuss any further queries that you may have or book a no obligation quotation. You can contact me directly on my mobile anytime on02890 200540 or 07712 647360 or feel free to email me directly on info@loveyourhome.co.uk I am always keen to receive feed back on what you think of our service and how we can improve.

Many thanks for taking the time to read this profile and i hope to hear from you weather it be a query a booking or for a chat!